Pure. Elemental. Engagement.
765LT Spider
Engineered without fear, driven by the fearless. At McLaren, we embrace the challenge and relish the unknown. Longtail models personify this spirit. Our most extreme, driver focused, pure performance cars. With a proud lineage. The new 765LT Spider is the latest in this exclusive line. Only 765 will ever be made.
The bespoke carbon fibre body is carved and sculpted to increase downforce. And improve cooling. Its profile is elongated and minimal. Lowered front suspension and a wider front track add purposeful aggression. Dramatic side air intakes inspired by the legendary 675LT Spider. All-new super-lightweight 10-spoke alloy wheels and carbon fibre active rear wing are McLaren design at its functionally beautiful best. The essence of LT.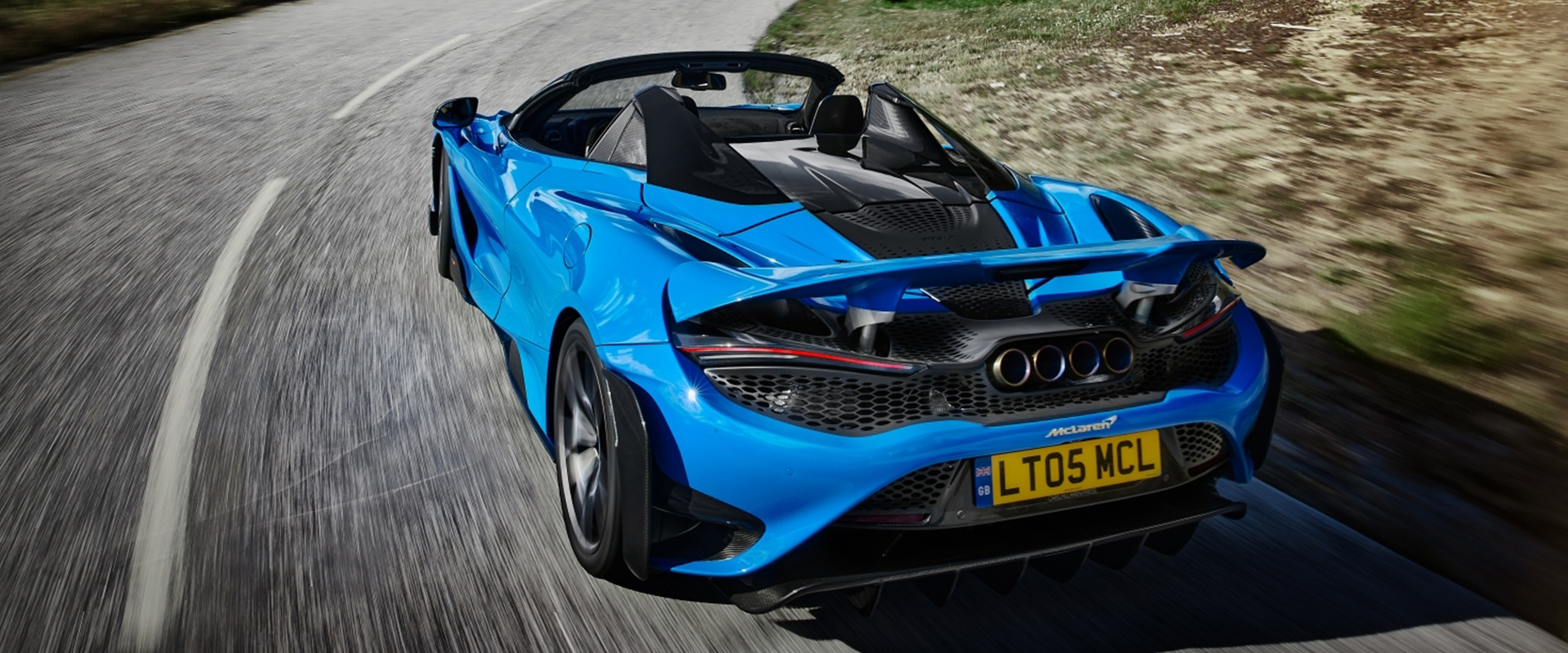 The 765LT Spider is alive with driver focused engineering and technology. The mid-engine, rear-wheel drive layout and ruthless weight reduction deliver unfiltered responses. A dynamic balance that thrills. Stiffer engine mounts and minimal sound deadening allow the noise and feel of the powertrain to fill the cockpit. Electro-hydraulic steering – with ultra-quick steering ratio and stiffer torsion bar – magnifies responsiveness. Bespoke Pirelli P Zero™ Trofeo R tyres take cornering speeds to new heights. A revised brake booster and unique pad material make pedal feel and stopping power simply incredible.
The pursuit of lightness is the pursuit of greatness. The 765LT Spider is defined by ruthless, exhaustive weight saving. Like every Longtail before it. The results are felt on every straight. In every corner. The figures speak volumes. This car is 80kg lighter than the lithe, 720S Spider. And has a class-leading power-to-weight ratio.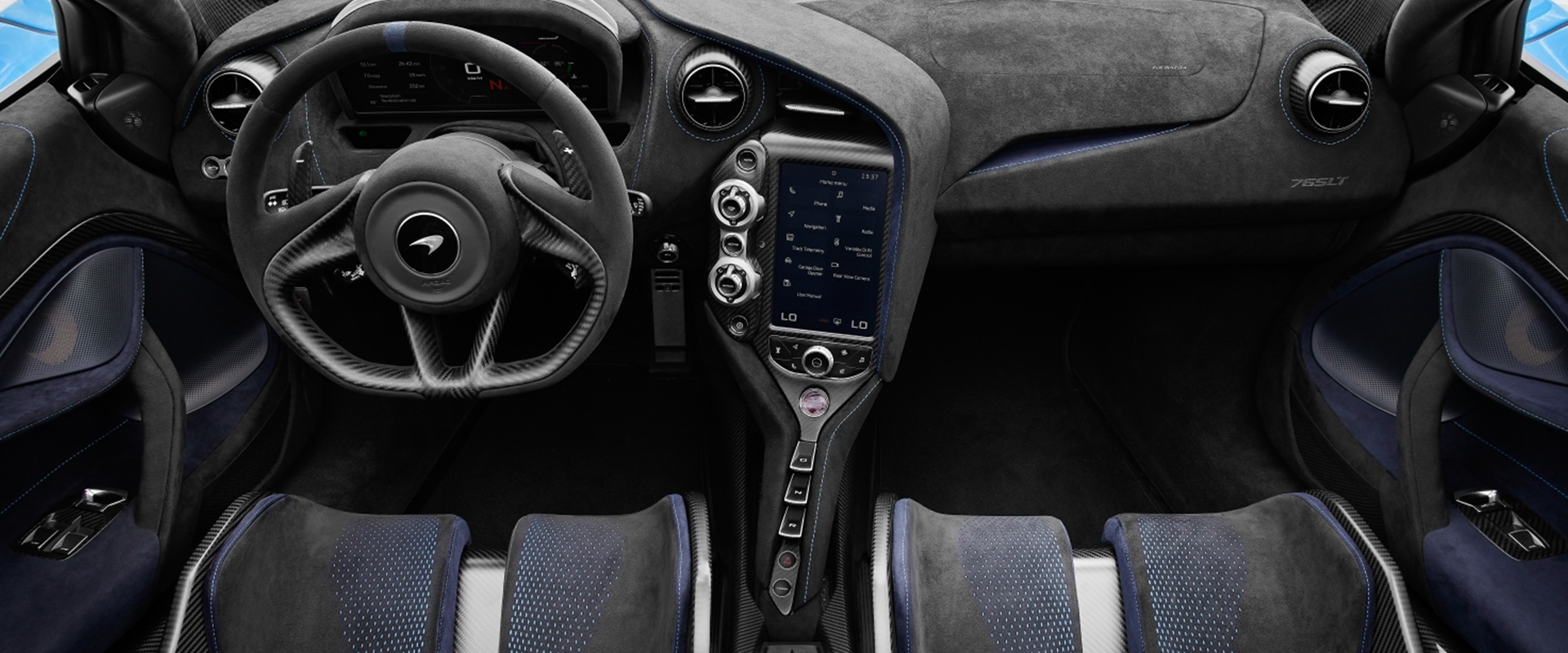 The most powerful McLaren LT Spider to date produces 765PS and 800NM of torque from its re-engineered McLaren designed 4.0 litre twin-turbocharged V8. But this is far more than brute force. It's finessed and accessible for maximum results. Optimized gear ratios - include a final drive built from F1-grade materials – generate extreme acceleration. 0 – 100km/h [62mph] in 2.8 seconds and 0 – 200km/h [124mph] in a jaw dropping 7.2 seconds.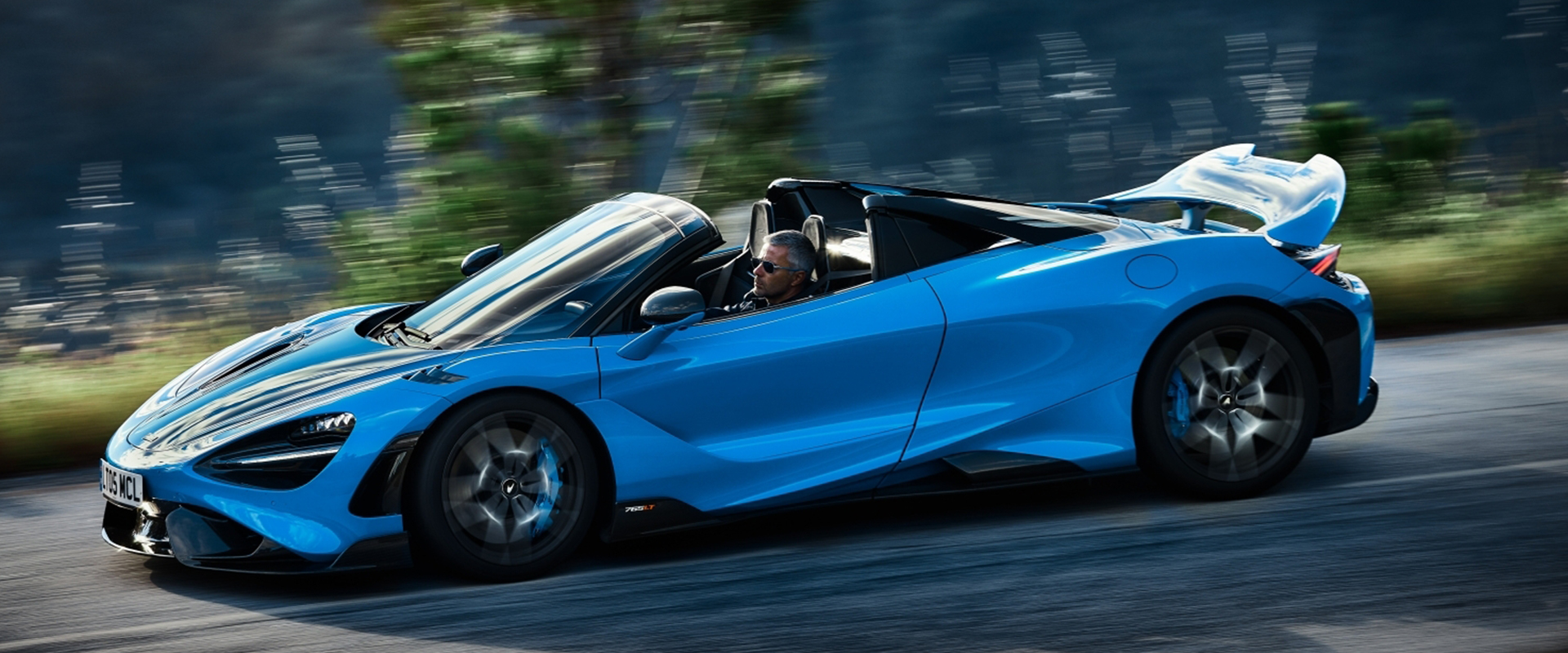 Technical specifications
Maximum Speed

0-100kpm (62mph)

0-200kph (124mph)

Maximum Power

Maximum Torque

330kph (205mph)


2.8s

7.2s

765PS (755bhp)

800Nm (590lbft)
Engine Capacity

Type

Technology

3,994cc


V8, 4.0L

Twin Electrically-Actuated Twin Turbo
100-0kph (62-0mph)

200-0kph (124-0mph)

Dry Weight (Lightest)

DIN Kerb Weight

1,278kg (2,818lbs)


1,388kg (3,060lbs)