Some See More
Let The Light In
The McLaren 720S Spider is a perfect example of this. It's a car that delivers the best of both worlds… a convertible supercar that's every bit as thrilling as the Coupe. That means the same nerve-tingling rush, now available with the roof down. This is a car for those who see more… who look beyond convention and seek out the extraordinary. The 720S Spider is a full-throttle supercar with a retractable roof – all in one beautifully honed package.
It's a design mantra that runs through everything we do at McLaren. And it means that each element we design has a distinct and defined purpose. All that you see on the 720S Spider is honed for performance. Every line, scoop and curve has been crafted for aerodynamic excellence. No exceptions. No compromise. And yet the result is a car that has looks every bit as jaw-dropping as its performance. The 720S Spider is built on a carbon fibre structure that's incredibly light. And incredibly strong. This means we didn't need to add any additional strengthening to accommodate the Retractable Hard Top (RHT). So there's barely any additional weight compared to the 720S Coupe. This creates a drive that's every bit as thrillingly uncompromising. The RHT retracts at the press of a button and fully folds in under 11 seconds. It's near enough silent. And so well designed you can operate it while travelling at 50km/h. Plus, a unique glazed option with electrochromic glass means you can still see the sky in all its glory – even with the roof up.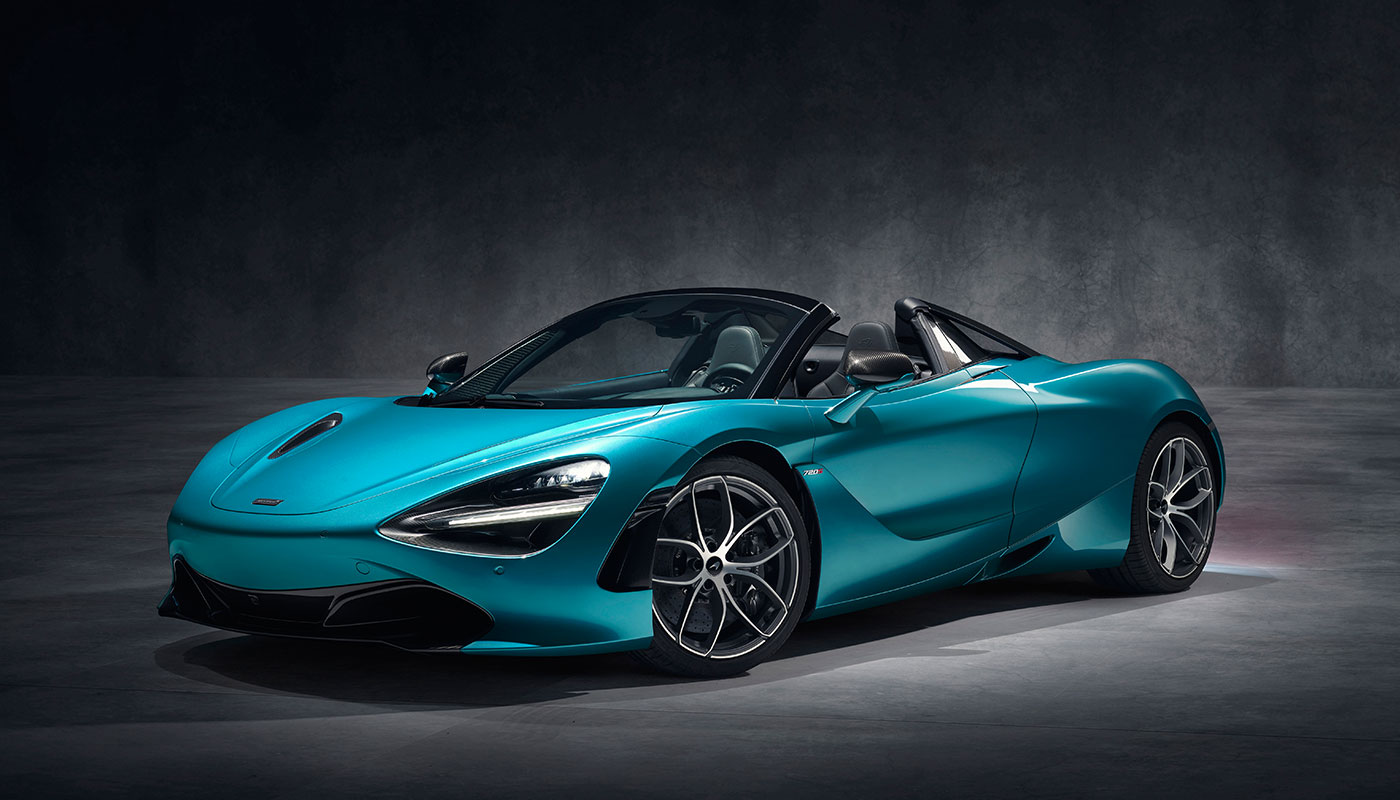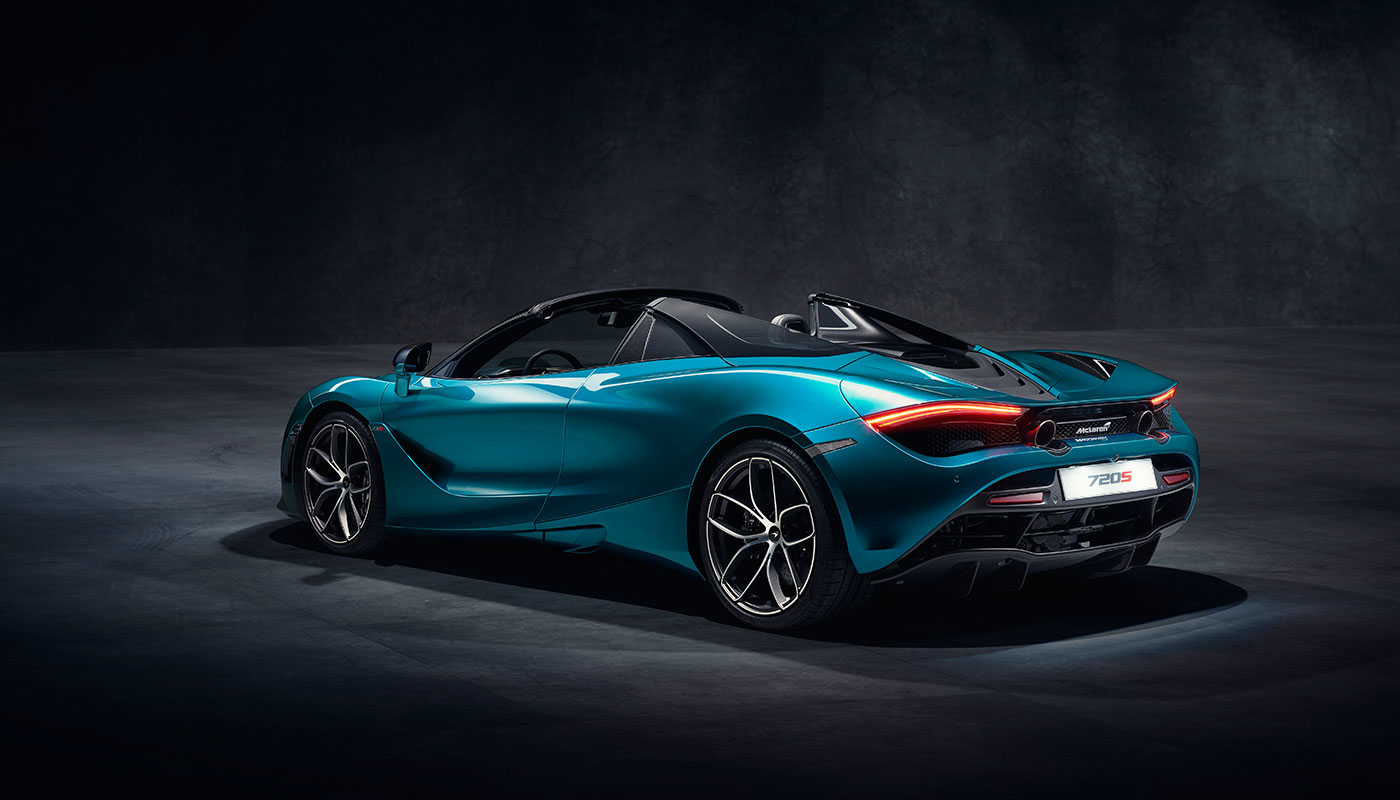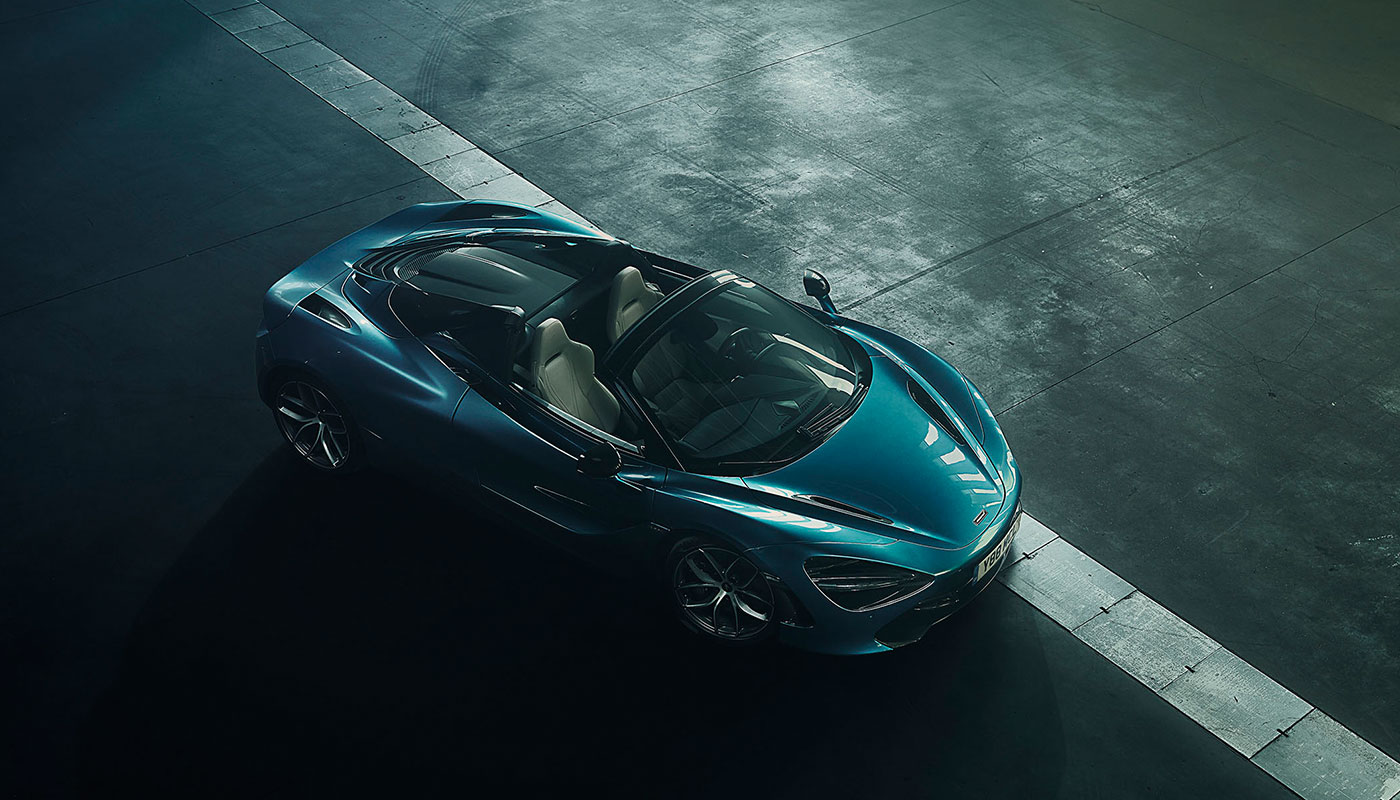 From the outside in, the design of the 720S Spider follows a cohesive aesthetic. The minimalist yet luxurious cabin puts everything the driver needs centre-stage. No clutter. No complication. Just elegant design and superior finishing. For an interior that makes driving the 720S Spider a dream – on road or track. It's a balancing act. Deliver enough information to the driver… without distracting from the road ahead. Fortunately, the 720S Spider delivers an ideal driver experience. So the high-resolution Central Infotainment Screen puts just the right level of information right where it's needed. What's more, the buttons to control the roof are placed conveniently between driver and passenger – so either can operate them. Add to all this the car's different driver modes – Comfort, Sport and Track. They're selected with the touch of a button, transforming the performance of the 720S Spider… and completing the picture of a car that's entirely focused on you. Comfort. It's not a word you usually come across with a supercar. But the 720S Spider is no ordinary supercar.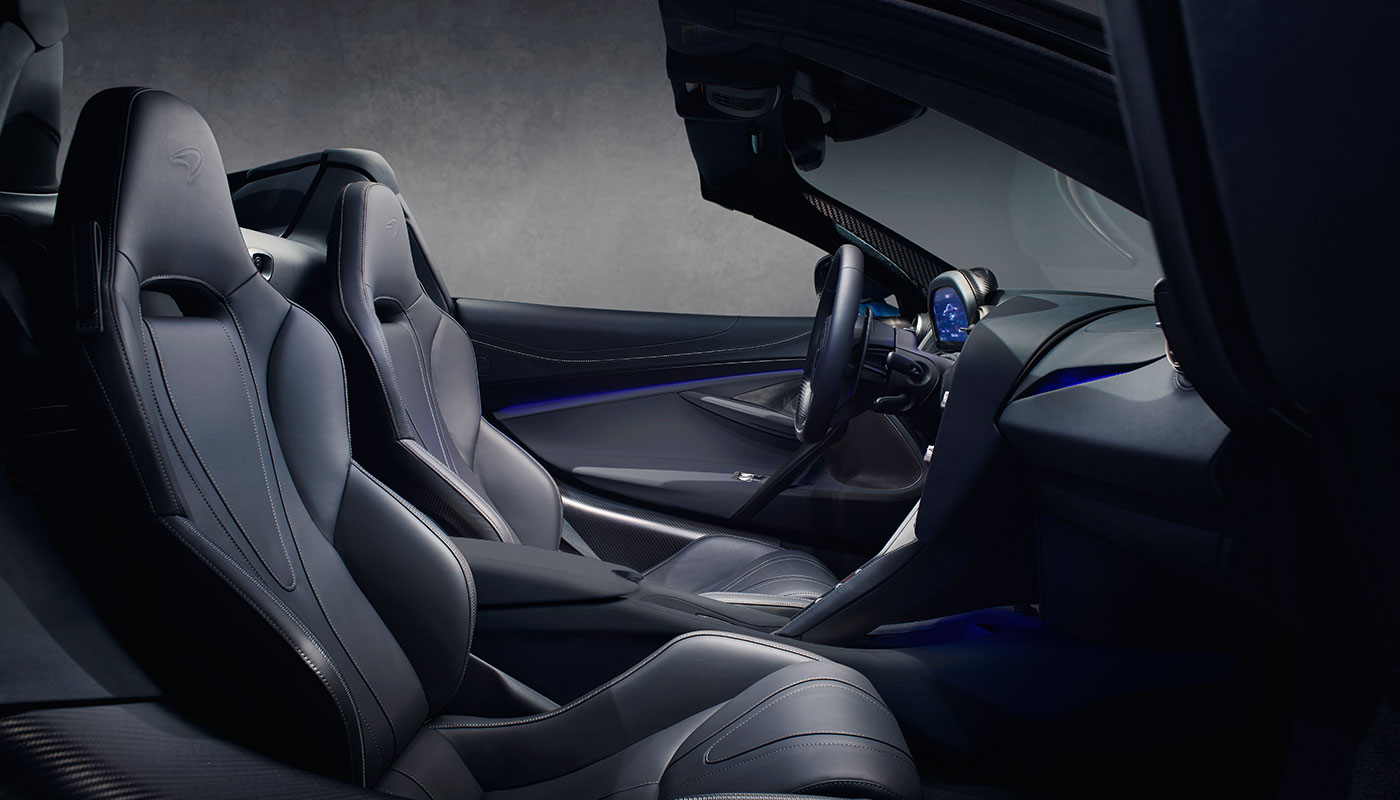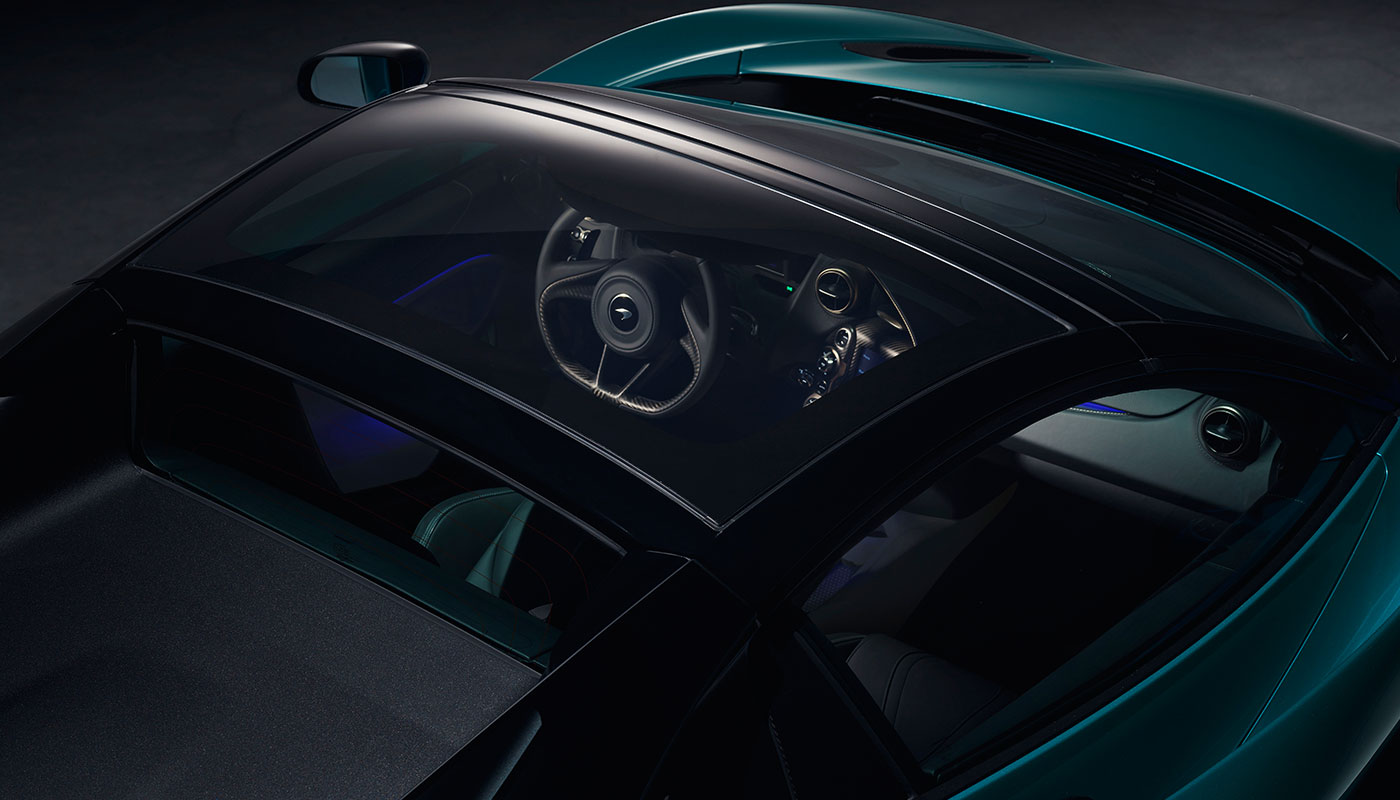 Light. Strong. Staggeringly fast. With astonishing feedback. The 720S Spider offers blistering Super Series performance when you want it. And perfectly refined manners when you don't. In short, it's something you simply won't find outside the world of McLaren… a drive-everyday, out-and-out-supercar. Maximised power. Sharpened response. And increased efficiency. The McLaren 4.0 Litre twin-turbocharged V8 engine delivers 720PS (hence the car's name) and 770 Nm of torque. If you're not into details, let's just say that's immense power. Or if you love the details, you might be interested to take a peek in the exposed engine bay – which shows off the car's powerhouse through dramatic illumination. After all, when an engine's this incredible, it's a shame to hide it. Silky smooth. Or sharp as a razor. The seven-speed dual-clutch transmission (DCT) is just as adaptable as every other element of the 720S Spider – offering different characteristics as you navigate each driving mode. Luxurious tourer? Or exhilarating driving machine? Sometimes you want one... sometimes the other. With the 720S Spider, you get both in one car. Incredibly. Genuinely. The driving characteristics of the car dramatically change when you switch driving modes.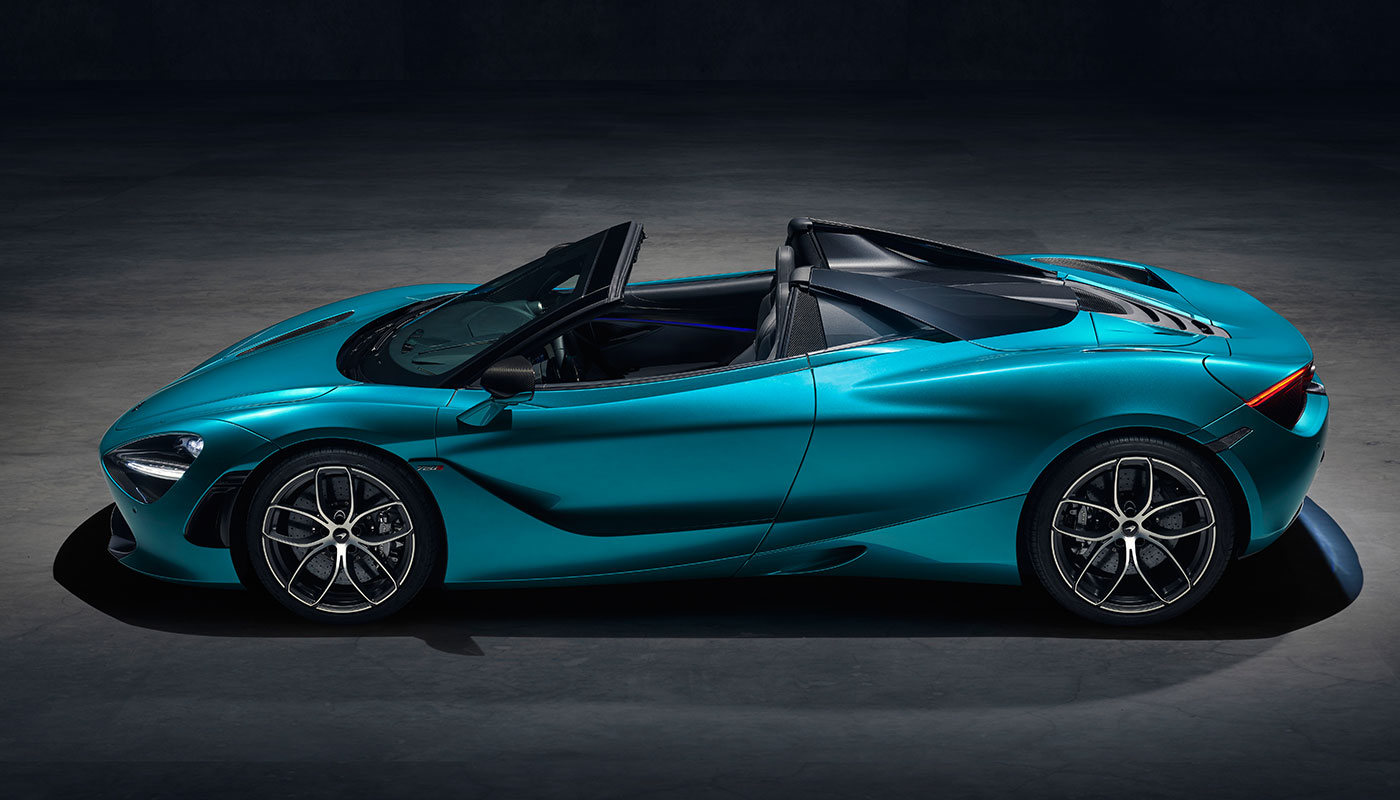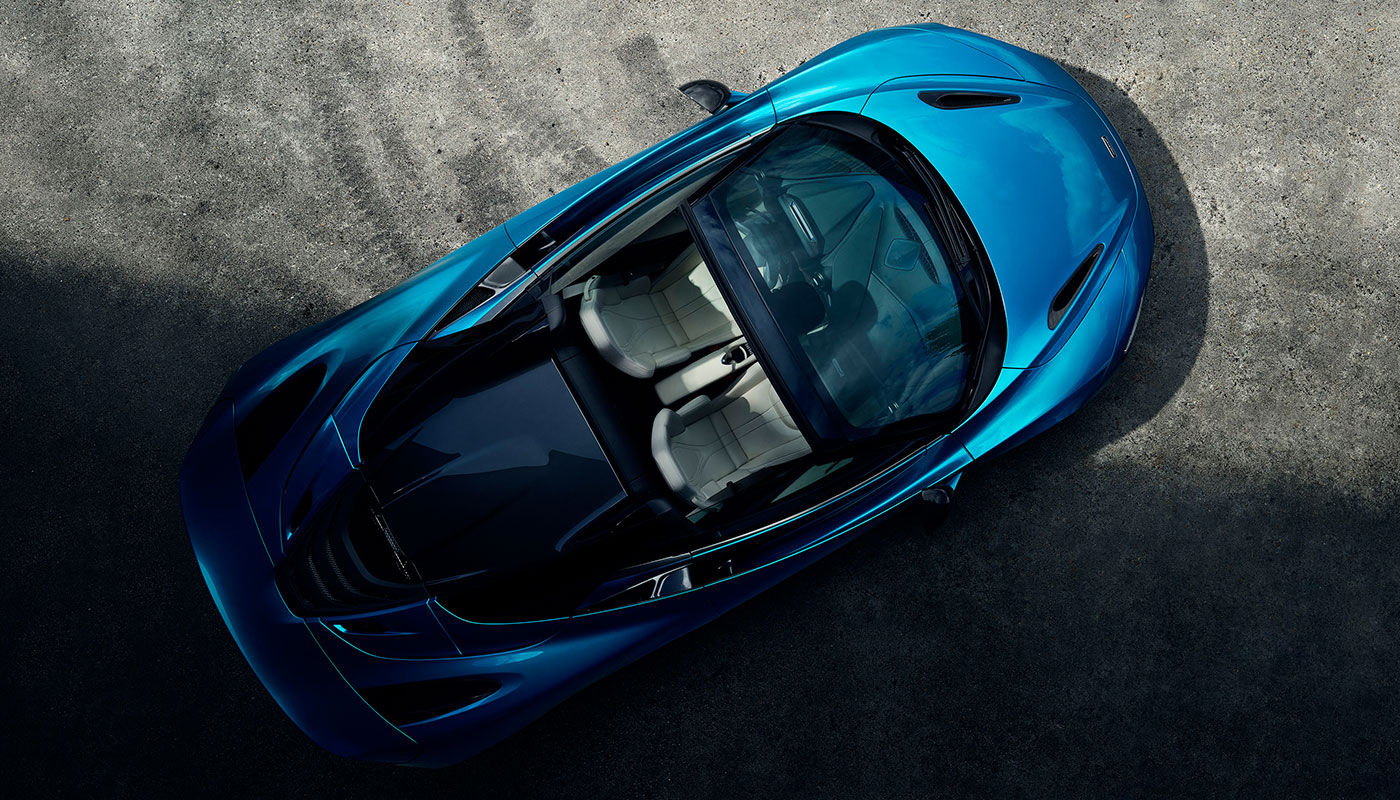 Take Things Up A Gear
4.0L V8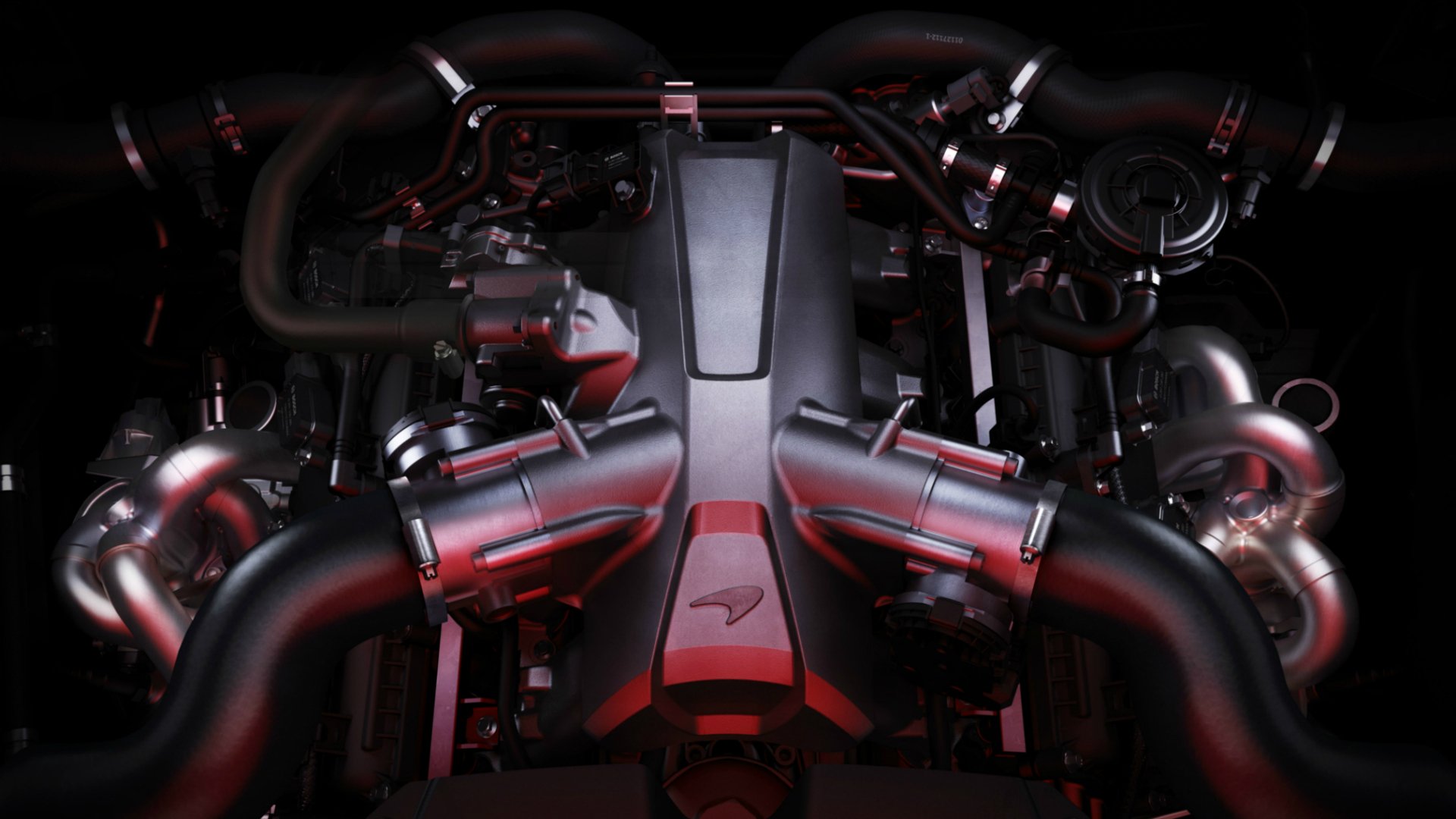 Technical specifications
Maximum Speed

0-100kph (62mph)

0-200kph (124mph)

Maximum Power

Maximum Torque

341kph (212mph)


2.9s

7.9s

720PS (710bhp)

770Nm (568lbft)
Engine Capacity

Type

Technology

3,994cc


V8, 4.0L

Twin Electrically-Actuated Twin Scroll Turbochargers
100-0kph (62-0mph)

200-0kph (124-0mph)

Dry Weight (Lightest)

DIN Kerb Weight

1,332kg (2,937lbs)


1,468kg (3,236lbs)