New Rules
Ferocity, Refined
The new superlight GT reimagines the breed. And the results are extraordinary. Strikingly beautiful. Engineered for continent-crossing capability. With an engaging yet comfortable ride. And generous luggage space. In the new GT, these key ingredients are reinvented and applied in new, innovative ways. Then combined with power and performance that is undiluted McLaren. To create the lightest, quickest accelerating car in its class. A Grand Tourer has never been so thrilling. So refined. So engaging.
The new GT's sweeping, sculpted profile isn't simply our interpretation of what a Grand Tourer can be. But what it should be. Driven by our 'everything for a reason' design philosophy. Fuelled by the spirit of innovation. It starts at the core, with a bespoke MonoCell II-T carbon fibre chassis for maximum strength but minimum weight – perfect for touring with power, speed and efficiency. Our iconic Dihedral doors are unique in the class, too. While the car's versatile, spacious and elegant form is a model of aerodynamic efficiency. This is a Grand Tourer designed for living. Not retiring. The new GT is influenced by the classic proportions of a Grand Tourer. But our relentless dedication to innovation touches every element. Bucking tradition, it's mid-engined. And built around a lightweight carbon fibre chassis. The new GT introduces our latest infotainment system. Powerful and intuitive, its fast, fluid touchscreens are a breath of fresh air with sophisticated graphics inspired by private jets rather than the automotive world. Information is always clear and restrained.
As a rule, Grand Tourers are comfortable. Insulating. Which often means they're also heavy and unresponsive. Not to mention blunt when it comes to handling and driver engagement. The new GT makes that rule obsolete. Blisteringly quick and responsive, it injects adrenaline and racing DNA into the class. And it does all of this while delivering a supremely refined ride. The innovative engineering that makes the new GT a true McLaren also makes it a Grand Tourer like no other. Pioneering refinements like our Proactive Damping Control suspension. Just like you, this advanced system constantly analyses road conditions to adapt – predictively. And learns from every journey you make. The result? Ride comfort and handling precision that's perfectly optimized. Every moment. On every journey. For the first time in a Grand Tourer, you can have it all. When you're crossing countries and covering the miles, you need space. For luggage. For leisure gear. In the new GT, we've worked relentlessly to bring serious refinement to the car's thrilling performance. Anything that might compromise the calm quiet inside has been analysed and fine-tuned.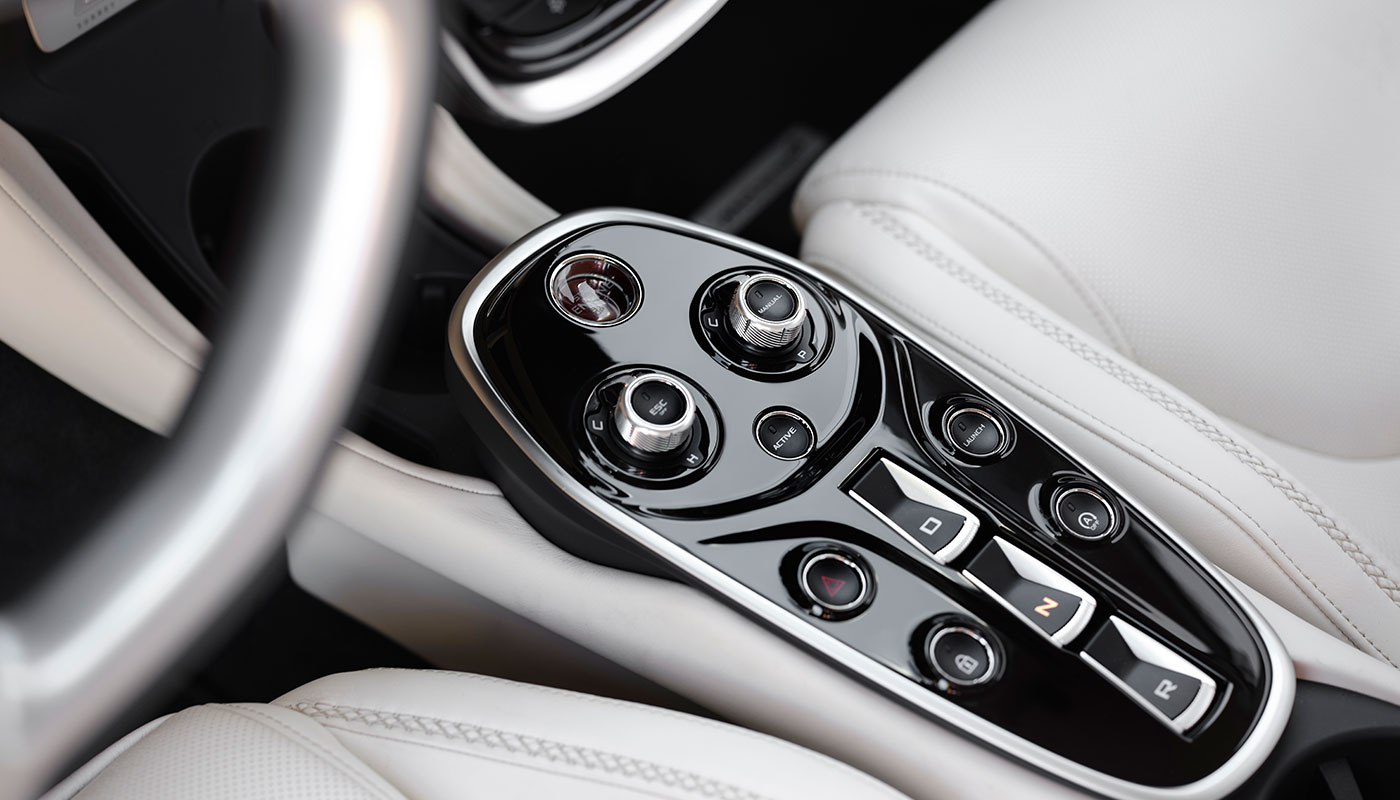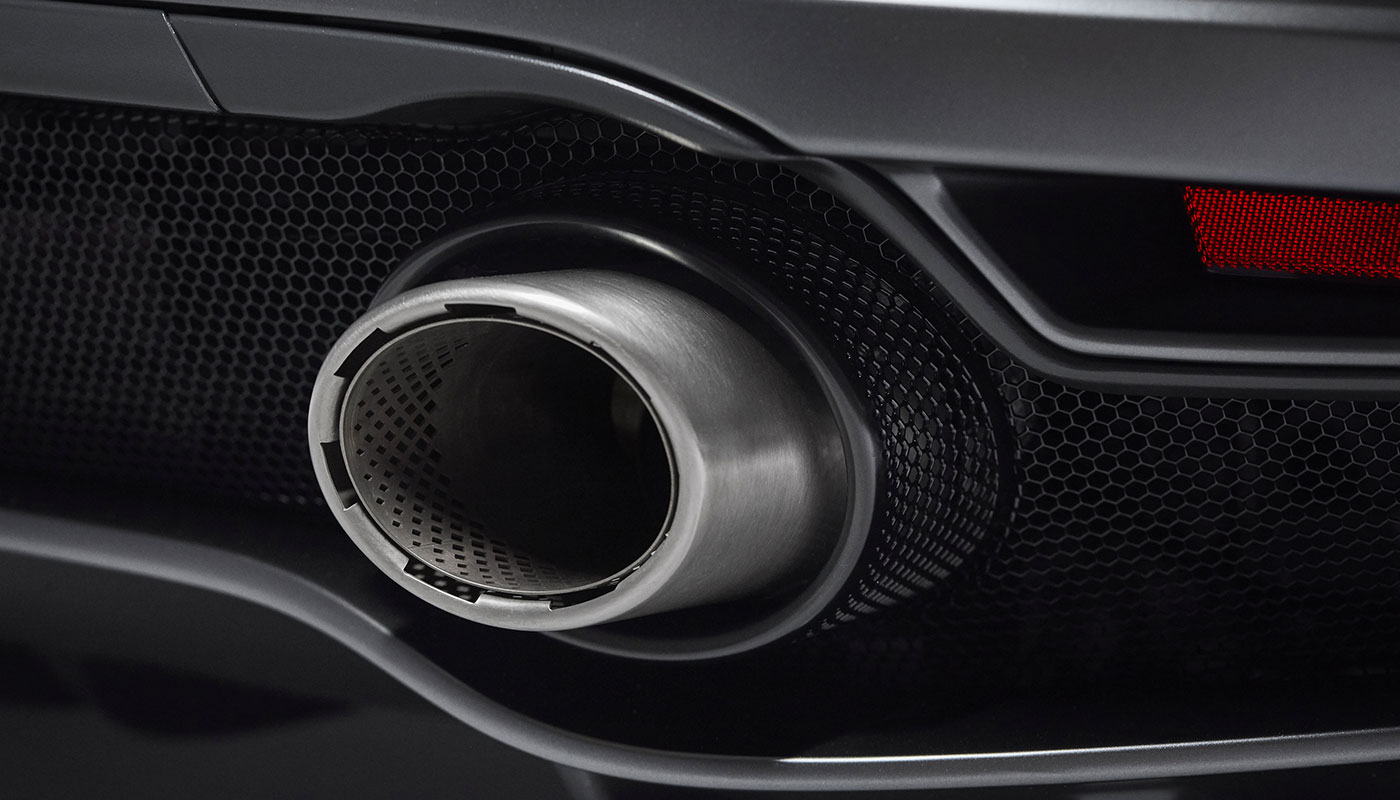 Lots of weight. And wood. You'll usually find both inside a conventional Grand Tourer. But at McLaren, we don't believe that luxury has to come with a walnut veneer. So in the new GT, our design team have reimagined luxury. For a new era. Clutter and weight have been banished. Honed elegance is the design ethos. Light and space rules. Everything you touch is beautifully made from ultimate quality, pioneering materials. There's world-class softgrain leather. solid aluminium. Together, it creates a refined, welcoming environment – alive with technology, punctuated with light. Stunning to look at. Pleasing to the touch. And chosen for both durability, and capability. Every material inside the new GT is defined by this approach. Rich Jet Black Nappa Leather headlining. The new GT is living proof that craftsmanship evolves. It embraces innovation, new materials and technology. What remains is sheer quality. Meticulous attention to detail. Textures and finishes that inspire you. A perfectly judged driving position you might expect. This is a McLaren, after all. But the seats of our Grand Tourer take comfort and support to new heights. Harnessing the best materials and pioneering technology.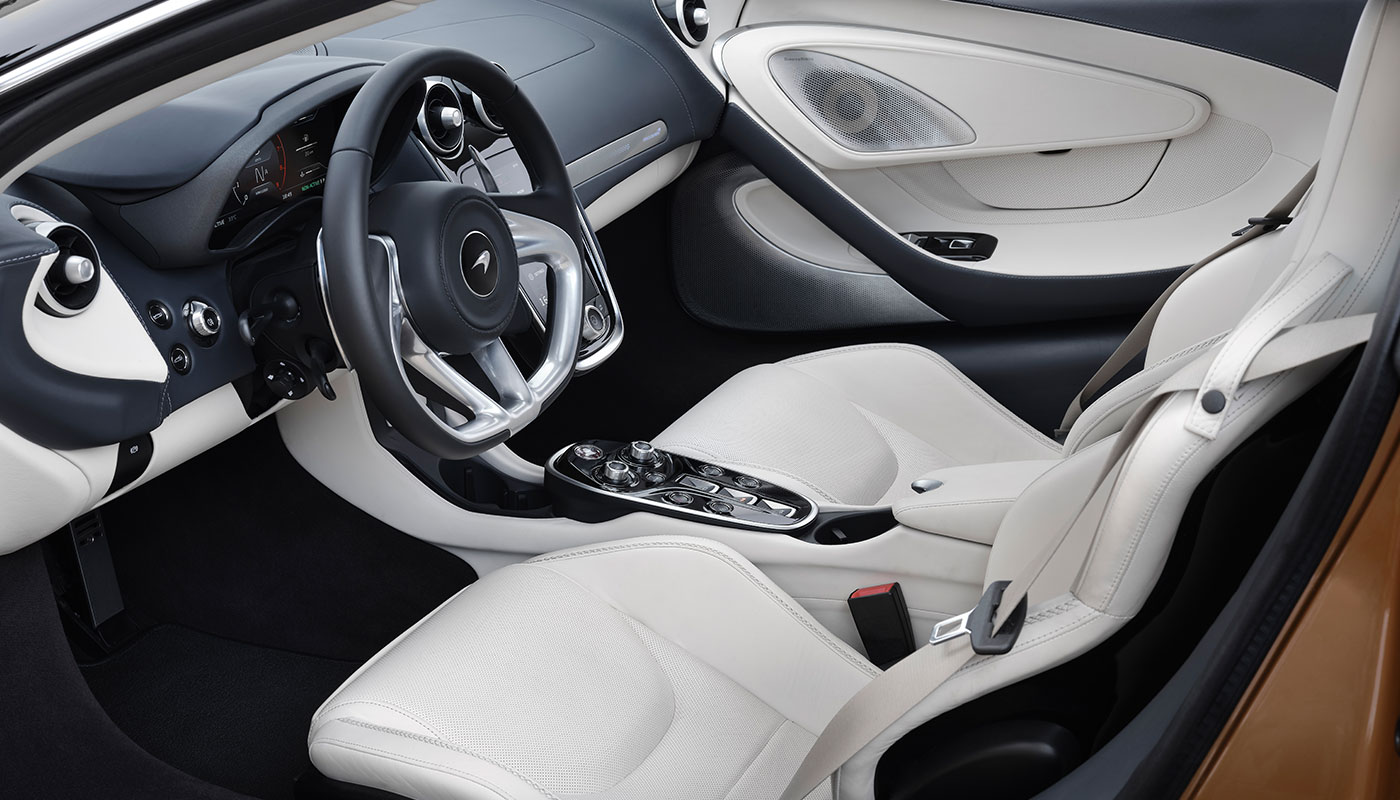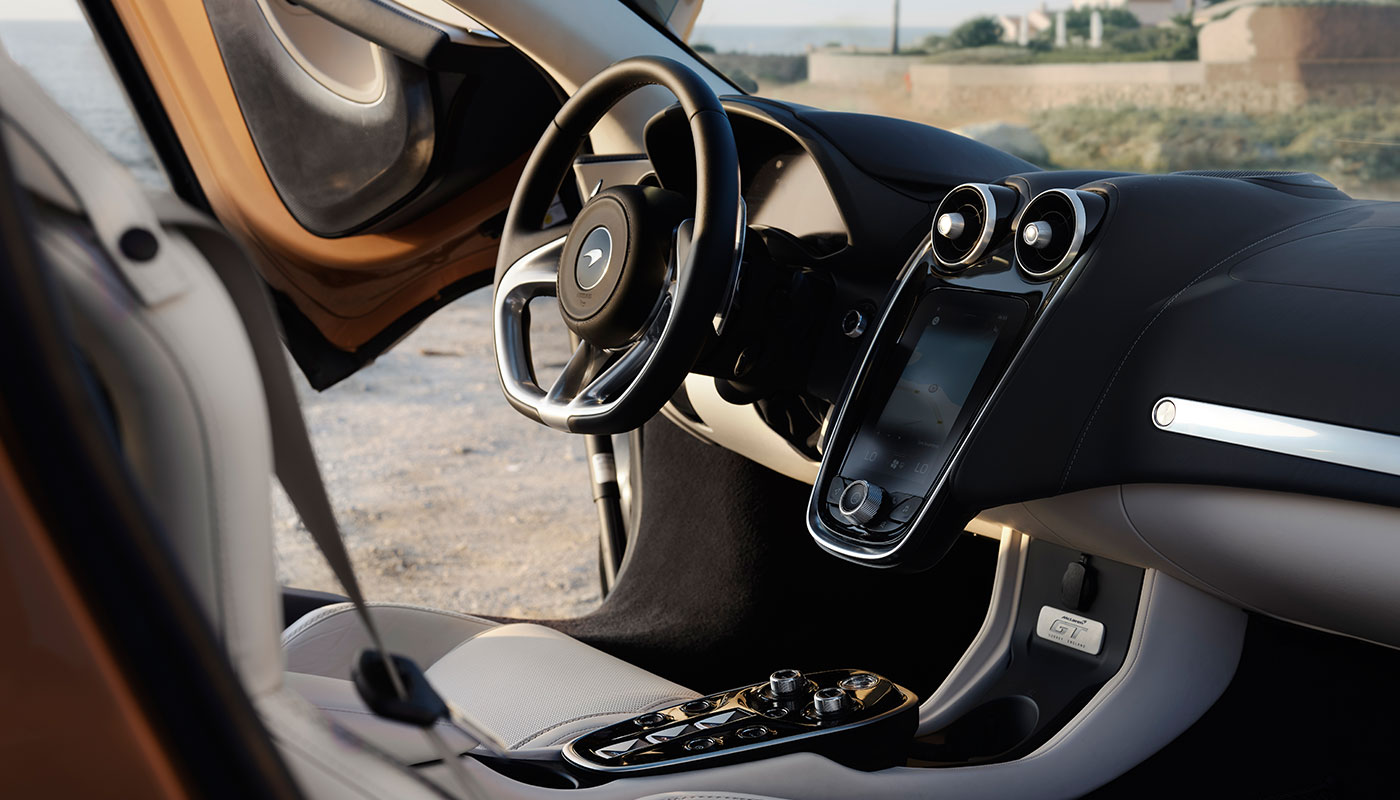 It's a fine balance. Between power and weight. The ratio has to be right. Often in the Grand Tourer class, the scales tip in the wrong direction. Big front-engine cars are the norm. And they're normally heavy… adding even more weight every time they up the power. The new GT resets the scales thanks to hundreds of kilograms of honed, weight saving design. At 1530kg, it is perfectly balanced, race-bred mid-engine layout. The car's new V8 delivers immense power and torque, a thrilling exhaust note and class-leading fuel efficiency. With a low centre of gravity for exceptional agility and a stable ride. Power and weight, in perfect balance. The new GT is a joy to drive. Because it's light, stiff and has a glorious mid-mounted engine for ideal weight distribution. And because McLaren DNA flows through every part. The contrast between natural agility and heavy engineering… It's the difference between a finely balanced instrument and a blunt implement. Just like its no-compromise mid-engine layout, the new GT's carbon fibre MonoCell II-T chassis is unique in its sector.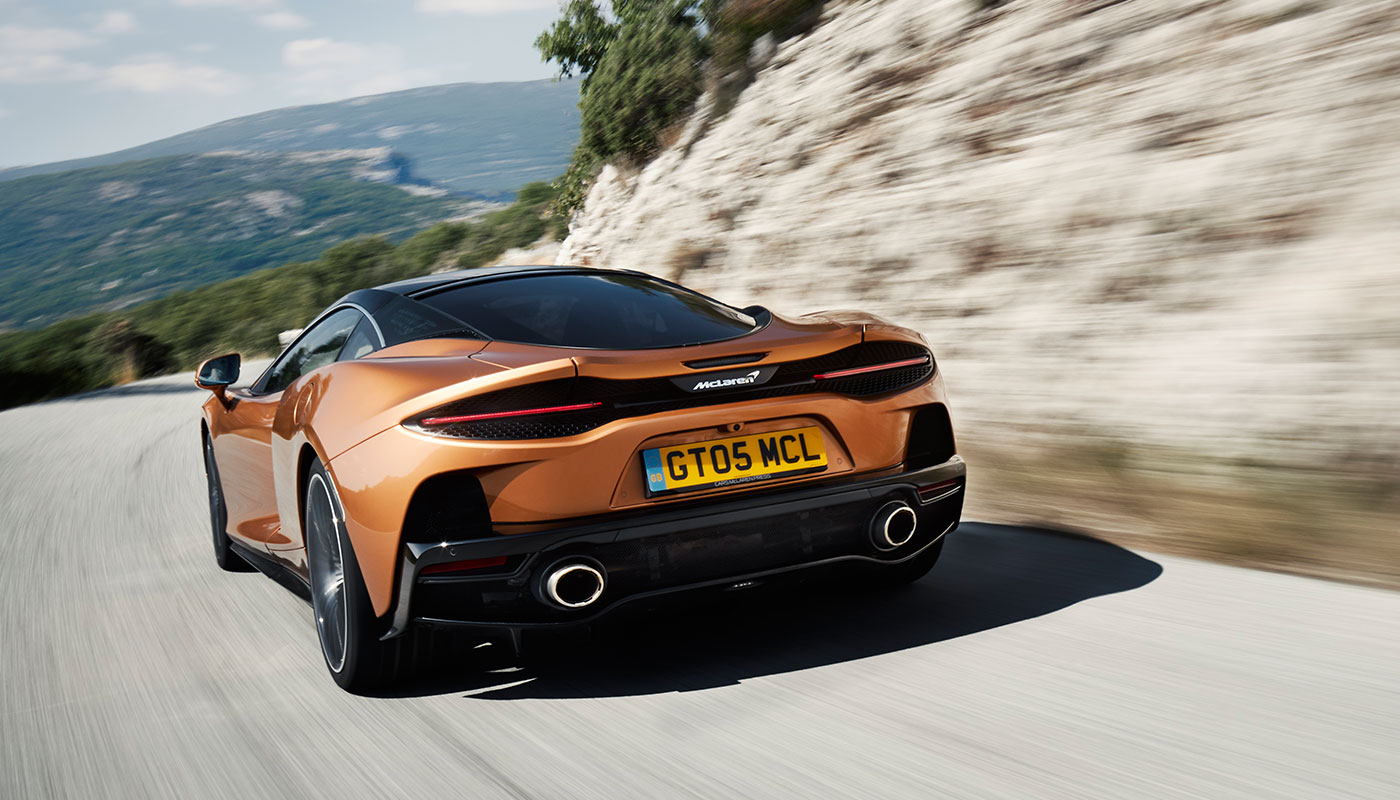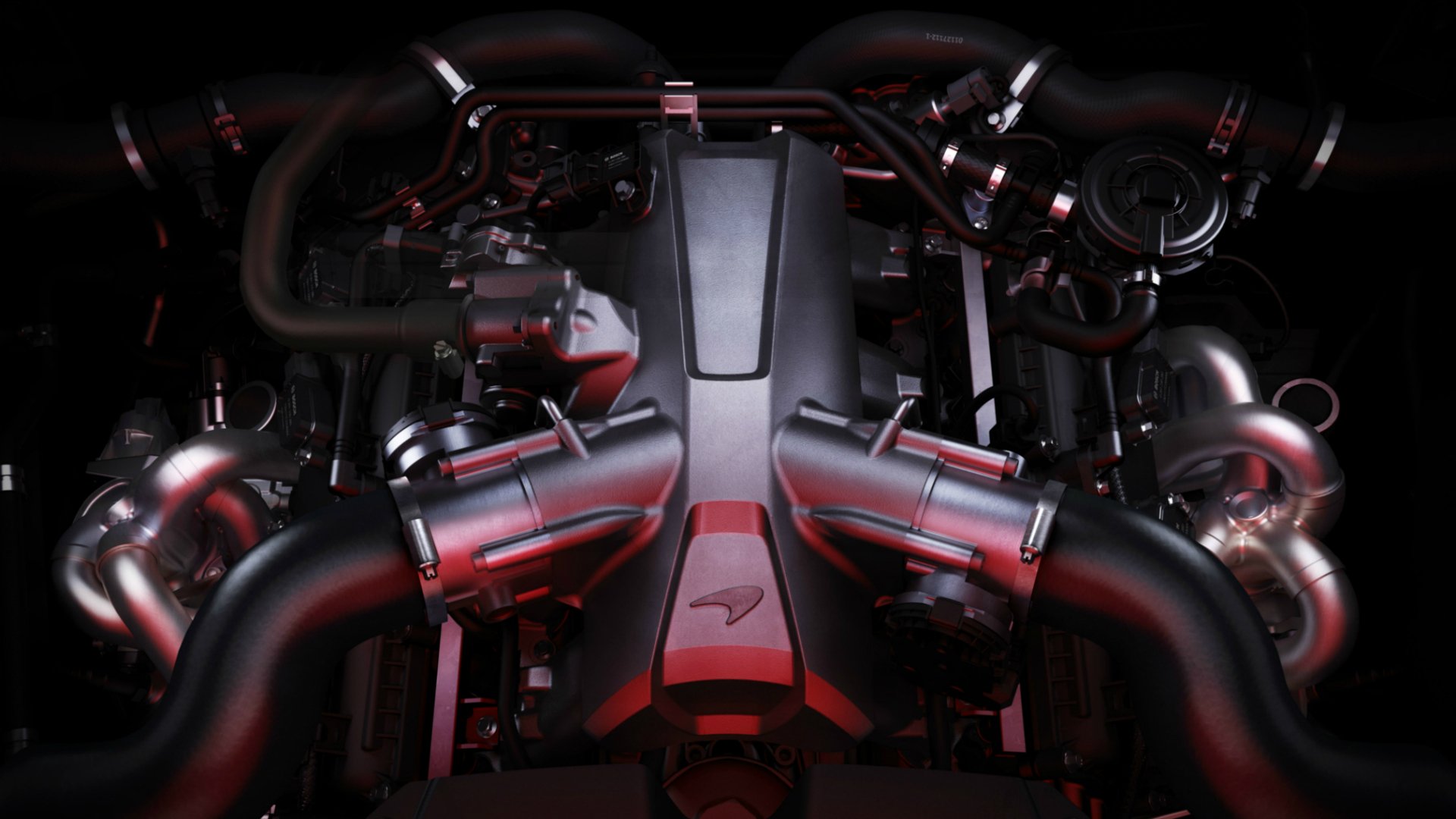 Technical specifications
Maximum Speed

0-100kph (62mph)

0-200kph (124mph)

Maximum Power

Maximum Torque

326kph (203mph)


3.2s

9.0s

620PS (612bhp)

630Nm (465lbft)
Engine Capacity

Type

Technology

3,994cc


V8, 4.0L

Twin Turbochargers, Dry Sump
100-0kph (62-0mph)

200-0kph (124-0mph)

CO2 Emissions EU NEDC

CO2 Emissions EU WLTP

Dry Weight (Lightest)

DIN Kerb Weight

1,466kg (3,232lbs)


1,530kg (3,373lbs)