McLaren Service in Orlando

McLaren Service & Maintenance
From an oil change service to a full inspection after a heart pumping track day, they've got everything covered.
Each McLaren model has its own unique service schedule. But we also understand that each of our owners has their own individual requirements. Our services reflect that.
---
McLaren Factory Trained
Your McLaren deserves only the best. That is why our service department here at McLaren Orlando is committed to keeping your car in top shape. Our knowledgeable, factory-trained professionals are always here to help. Every McLaren sportscar is engineered to give you the most thrilling driving experience possible. Our service department is dedicated to making sure your car upholds that standard. Our philosophy at McLaren Orlando is simple. We want you to enjoy every second of McLaren ownership. That is why we are here to make sure every second you spend driving is well spent. Every time you get behind the wheel of your McLaren should surpass expectations. Because of this, we too want to surpass your expectations. As Central Florida's premier location for parts and services, we have everything your McLaren needs.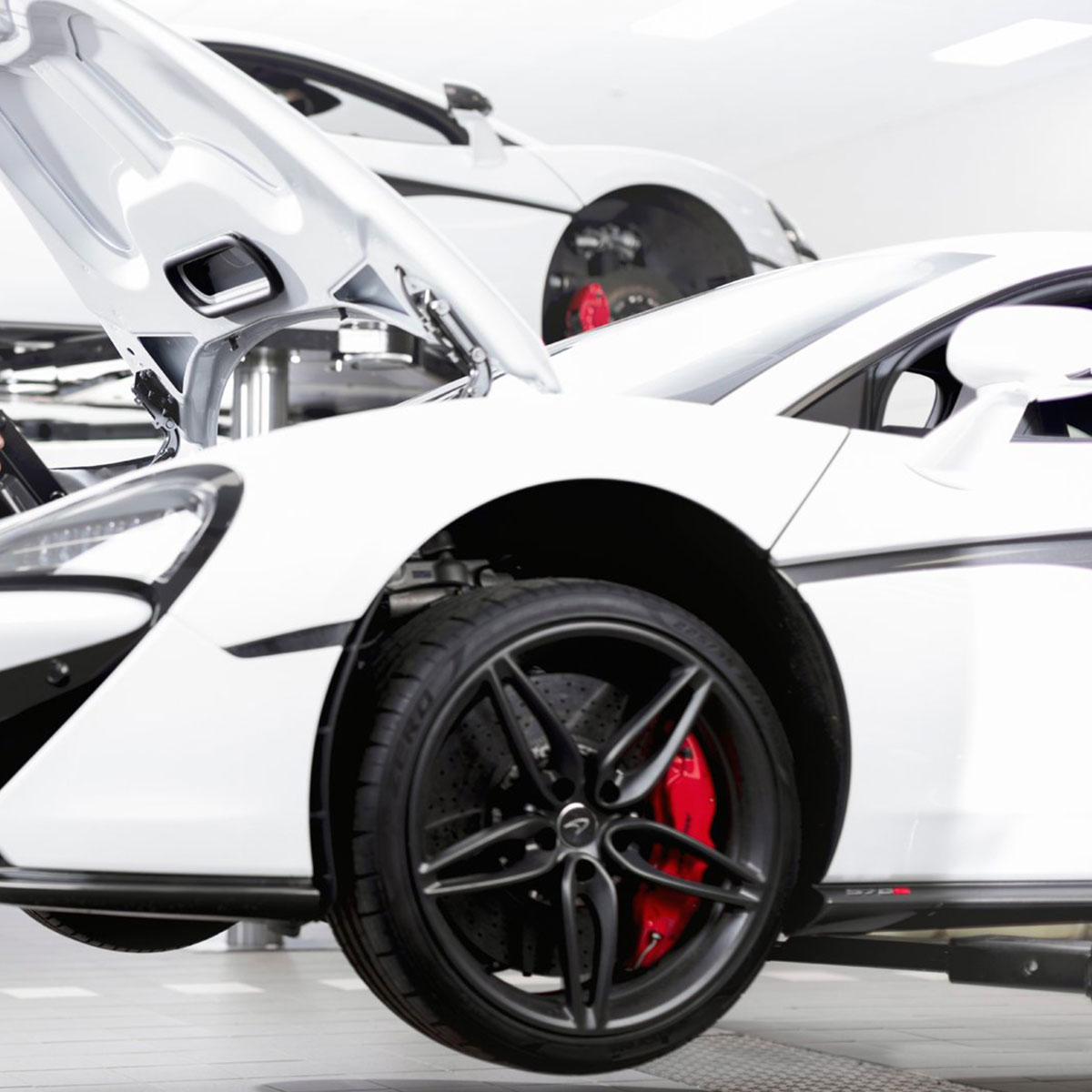 ---
Peak Performance
A desire to achieve peak automotive performance is at the heart of every McLaren vehicle. With our servicing, we promise to help your car maintain that level of excellence. From oil changes to brake inspections, tire rotations and much more, we will keep your McLaren driving its best. No matter the model, we offer complete service and repair for your McLaren. Plus, our modern service bays have all the equipment needed to diagnose and work on your vehicle. Schedule online and easily make an appointment that works with your schedule.
We know how much passion you have for your car. All of us at McLaren Orlando are passionate too. We invest in our servicing staff to make sure all our professionals can properly care for your luxury car. Each of our service employees are factory trained so you can trust their expertise. Not only will your car receive extraordinary attention at McLaren Orlando, so will you. Our Aftersales team will give you VIP service to make sure your satisfaction is guaranteed. Here, we will go above and beyond your expectations to provide the best customer service experience. At McLaren Orlando, we treat every customer special, just like our cars. When driving your McLaren, you should always immerse yourself in the driving experience. There is no need to worry because we are always there for you with our McLaren Roadside Assistance. We offer peace of mind because McLaren Orlando is never more than a phone call away. If you need us, you can rest assured that our network of specialists or an approved partner will take care of you and your car. If needed, we will even deliver your car to the nearest McLaren dealer for fast, efficient service.
---
Personalized Experience
We understand that your McLaren is no ordinary car. At McLaren Orlando, you are no ordinary customer. Your luxury car deserves nothing but the best, and that is what our service center will provide. Our expert staff is second to none and will have your McLaren operating at peak performance. Service hours run from 9:00 AM to 5:00 PM Monday through Friday and by appointment on Saturday. Come on in for the best McLaren service in Central Florida.